Feldberg Restaurant in the Black Forest
Our opening hours:
Monday – Thursday 12 pm – 8 pm
Friday – Saturday 12 pm – 9 pm
Sunday 12 pm – 8 pm
Breakfast buffet for external guests (with reservation): 8 am – 10 am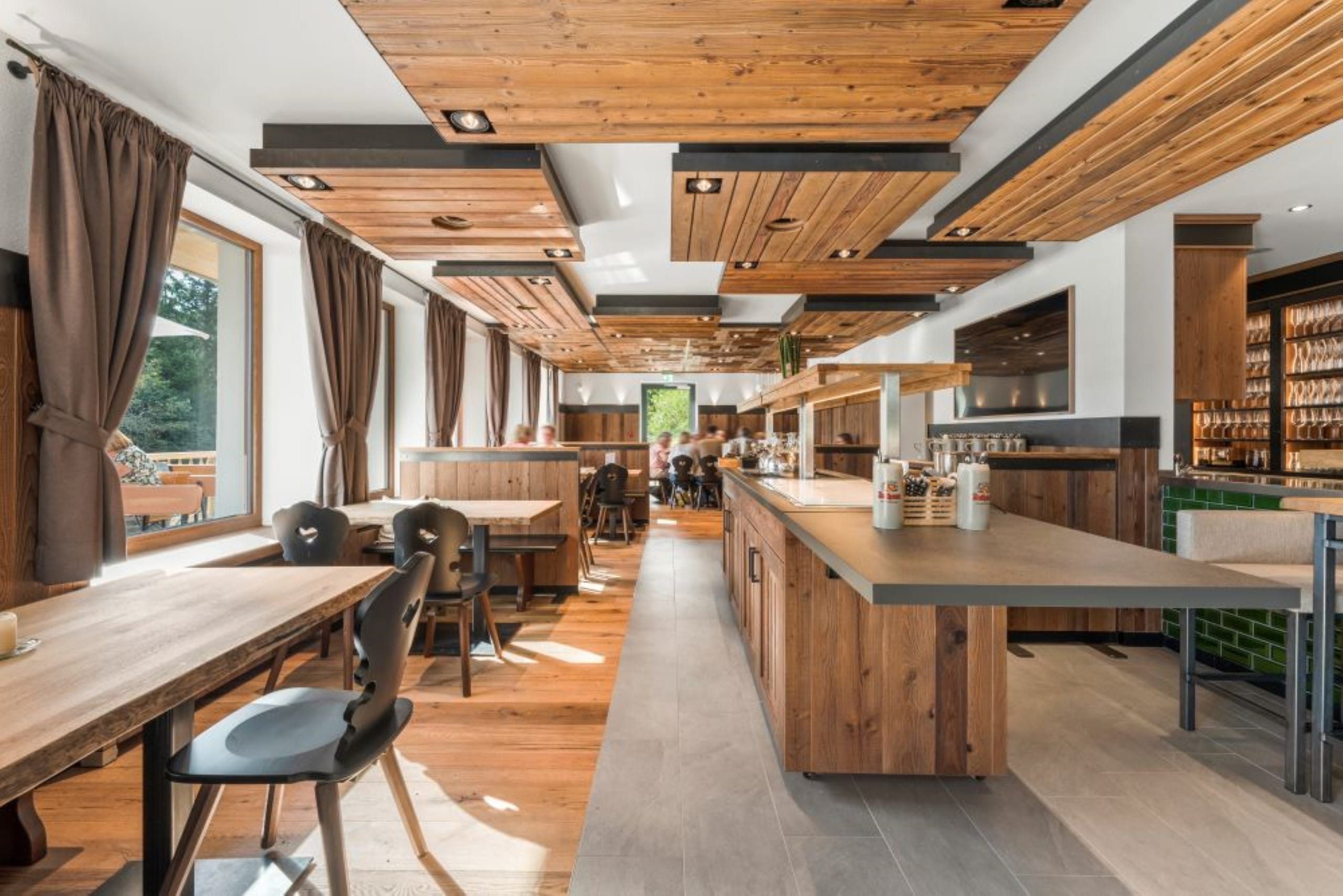 Our dishes are a creative mix of typical cuisine from the Baden region combined with Black Forest specialties. As nature park hosts, we specifically support farmers in the southern Black Forest.
Therefore, it is important to us that all our dishes contain fresh and regional products of the highest quality, prepared with care and love. Our chef Frank Beckert hails from the community of Lenzkirch and is deeply rooted in the Black Forest and its culinary delights – and you can taste it.
Online table reservation
Can`t see an available table?
No worries, we are happy to receive your table reservation by phone: 
+49 (0) 7655 91050
(Please note that we do not accept table reservations for the terrace.)
Hot meals served all day
You can enjoy a delicious meal after an eventful and fulfilling day with your friends, family or colleagues in our restaurant.
Between noon and 8pm we offer continuous warm cuisine, so that our Black Forest restaurant is suitable as a stopover during a hike, as well as in the evening to end the day. In the afternoon at coffee time we will be happy to spoil you with our homemade cakes and pies. As expected, all ingredients come from the Feldberg region in the Black Forest.
Enjoy our sun terrace
In addition to our indoor restaurant you can appreciate the beautiful weather on our sun terrace from spring until late autumn.
At noon and in the afternoon, as well as on balmy summer evenings, you can enjoy your meal here with a view of the Windgfällweiher.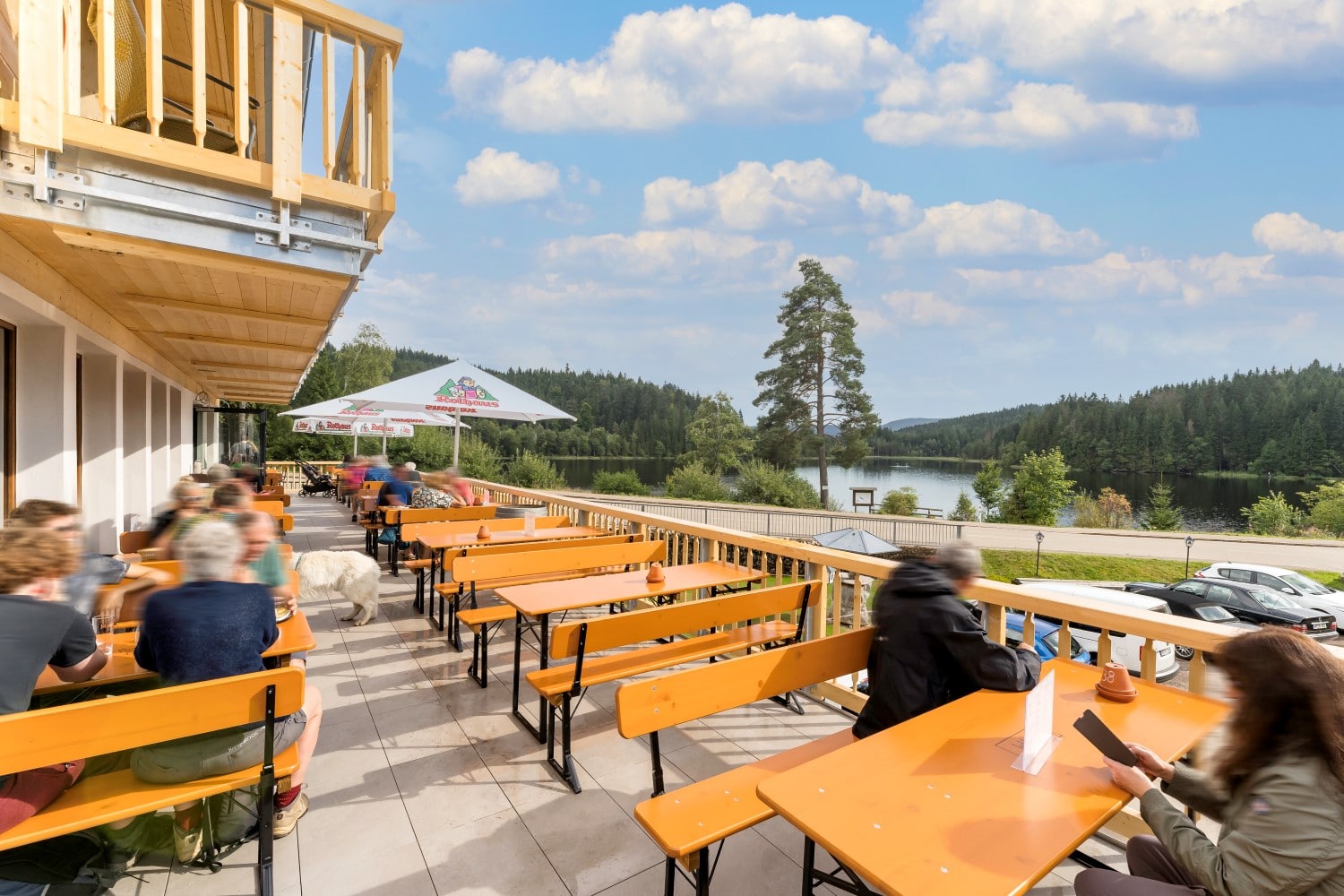 Our specialties
Our menu changes with the season, but you will always find popular classics of Baden cuisine such as Käsespätzle, Schnitzel with cream sauce or Vesper, as well as more unusual creations. Everything is spiced with a pinch of Black Forest. Of course, vegetarians will also find a good selection in our house.
We will gladly try to accommodate your wishes and especially allergies. Please inform our service staff in advance if you would like us to take special care of your dishes.